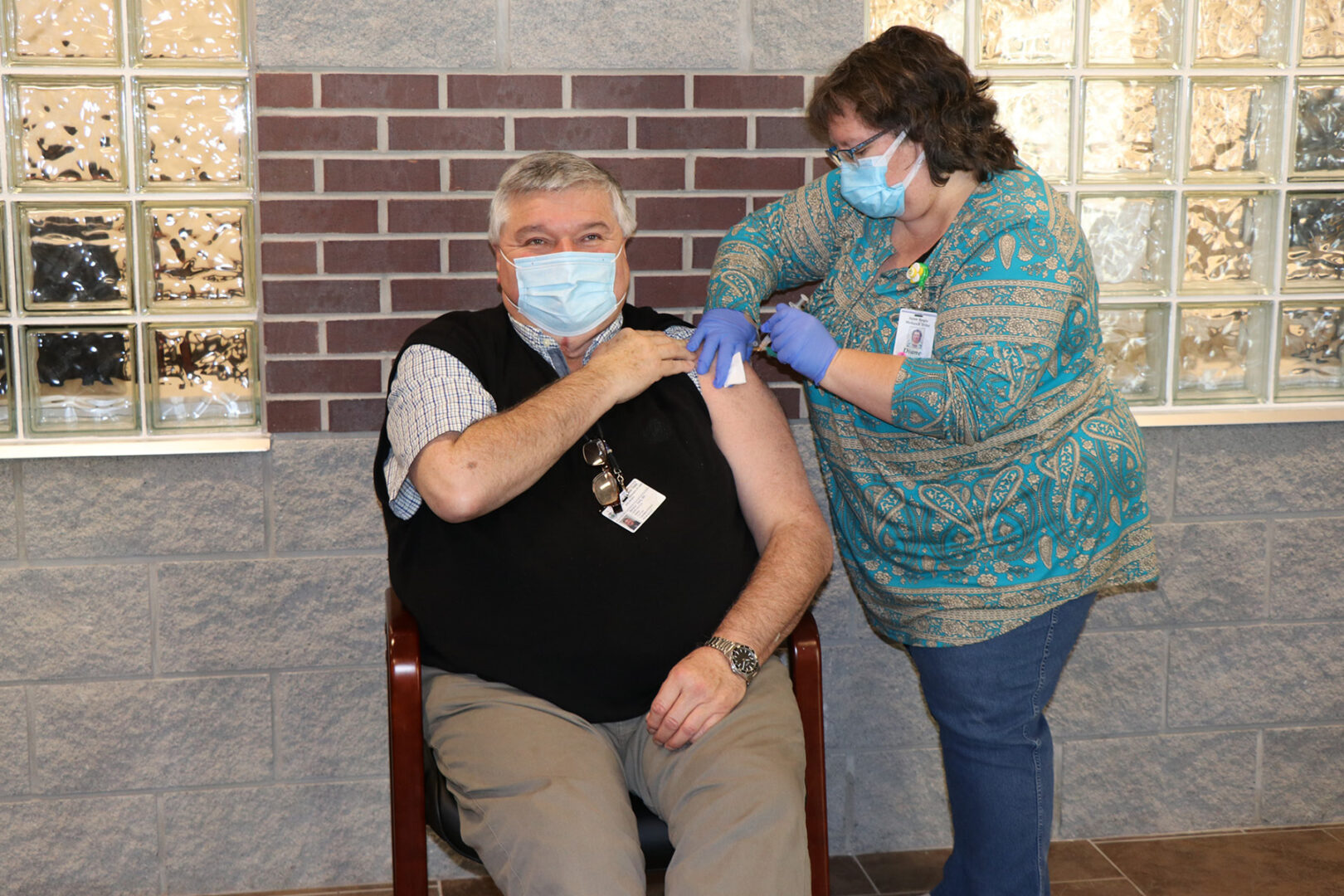 Saint Regis Mohawk Tribe Administers First of Covid-19 Vaccinations In Akwesasne
Dec 30, 2020
On the morning of Tsiothórha/December 29, 2020, Saint Regis Mohawk Tribe (SRMT) Health Services Director Michael Cook and Dr. Ben Kelly were the first recipients of the Moderna Covid-19 vaccinations distributed in Akwesasne.
The medical professionals received what is called a Prime shot, to be followed by a Booster shot administered 28-days later.
"The Prime is initially administered to initiate your immune system," Dr. Kelly explained. Studies have shown that around 10 days after the Prime injection, immunity against Covid-19 increases by roughly 50%. After the Booster, immunity against Covid-19 is raised to about 90%.
SRMT Health Services received an initial allocation of 200 doses, an amount allotted through Indian Health Services. In accordance with the U.S. Centers for Disease Controls and Prevention's recommended guidelines, frontline and healthcare workers will be the first to receive the vaccination.
Remaining doses of the vaccine will then be offered to Seniors ages 65-years-old or more. Interested Seniors can call a new direct line at (518) 333-0230 to add their name to the list.
"Dr. Kelly and myself wanted to show the community that we feel safe with this," explained Director Michael Cook, who felt no adverse effects following the vaccine injection. Cook encourages the public to research the Moderna Covid-19 vaccine, as it is expected to be fully available to the Akwesasne community as early as April 2021.
####