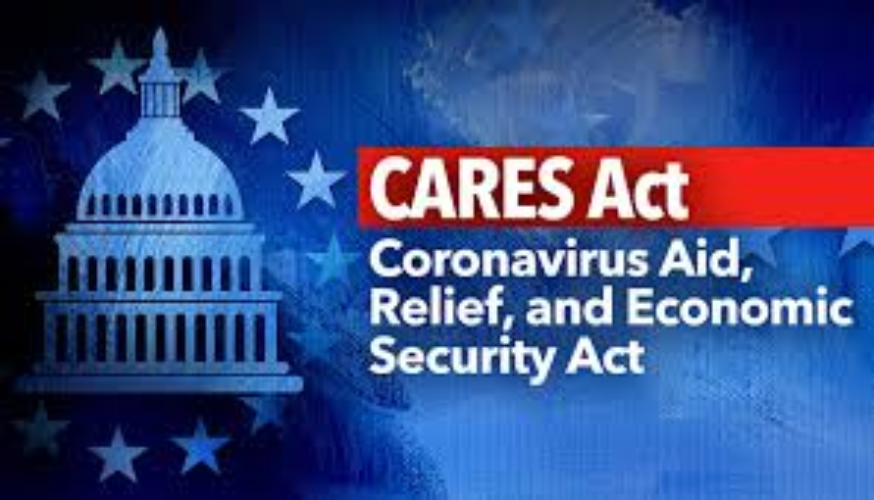 Tribe Announces Additional COVID-19 Disaster Relief Support
Nov 3, 2020
AKWESASNE — The Saint Regis Mohawk Tribe (SRMT) is pleased to announce that CARES Act funds will be used to offer additional disaster relief support for tribal households and Akwesasne businesses. The decision to extend the SRMT Household Disaster Relief Program and the SRMT Small Business Disaster Relief Program was made to help individuals during the COVID-19 pandemic.
"We recognize that these are uncertain times for our community due to the COVID-19 Pandemic, but one thing that shouldn't be uncertain is how we are all going to get through this together," noted Tribal Chief Eric Thompson about the decision to extend the relief programs.
The Household Disaster Relief Program will serve an estimated 1,869 households under the jurisdiction of the Tribe and residing within the 15-mile service radius of Akwesasne's southern portion. The tribal member identified as "Head of Household" will receive financial assistance to be used for food, shelter, and other essential household needs.
Head of tribal households will receive a letter and application from the Tribe's Compliance Department asking for confirmation of required assistance needed. Individuals will have two-weeks to complete and return their application by mail, or in-person at 28 Okwarine Road.
"The coronavirus is a collective crisis, and the only way our community will get through this difficult time is with collective support and collaboration—from individual tribal households and businesses," shared Tribal Chief Beverly Cook, as financial support will also be provided to local businesses once more through the Small Business Relief Program.
As a result, the Tribe's Office of Economic Development (OED) will be working closely with the 239 Akwesasne businesses who have received relief and completed their follow-up surveys. Letters and other correspondences will be sent to all local businesses using the same criteria as the initial phase of the Small Business Relief Program.
To be eligible, tribal businesses needed to be in operation for at least a year prior to the pandemic, owned by an enrolled tribal member, and physically located within the southern portion of Akwesasne. Akwesasne businesses who did NOT previously submit an application will be eligible to apply.
Eligible business categories for the Tribe's Small Business Relief Program include: retail businesses, restaurants, cultural artists and craftspeople, professional services, retail operations, and part-time vendors. New applications will be accepted until Friday, November 20, 2020.
For any questions about the SRMT COVID-19 Small Business Disaster Relief Program, please contact James Lazore or Edward Smoke at (518) 358-2835 or by email at economic.development@srmt-nsn.gov.
For any questions about the SRMT COVID-19 Household Disaster Relief Program, please contact the Tribe's Compliance Department at (518) 358-2272 or email compliance@srmt-nsn.gov.
"The pandemic has been stressful for many of our community's families and individuals," concluded Tribal Chief Michael Conners. Chief Conners added, "As we come into the winter season, we offer our continued support to households and businesses to ensure everyone is safe and healthy during this difficult time."
#####
The Saint Regis Mohawk Tribal Council is the duly elected and federally recognized government of the Saint Regis Mohawk People