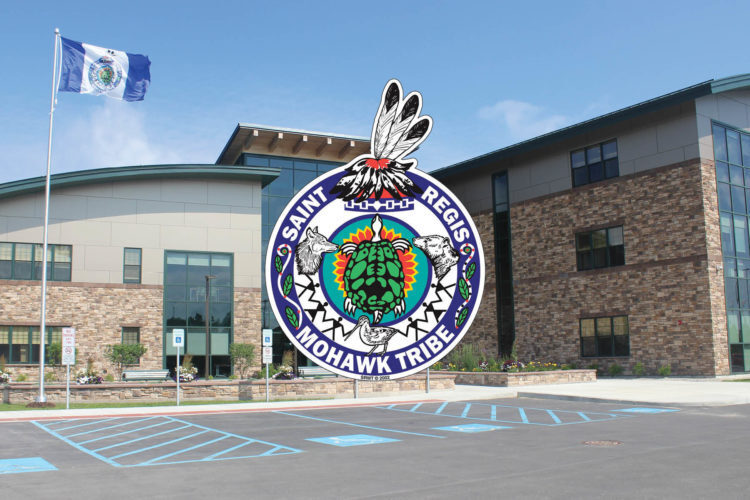 Saint Regis Mohawk Tribe Launches Regulated Cannabis Industry
Dec 14, 2021
Three Conditional Cultivation Licenses Issued to Entrepreneurs
Akwesasne, NY - The month of December marks an historic era in the tribal regulated cannabis industry after several years of effort to launch a regulated cannabis market in Akwesasne, under the Saint Regis Mohawk Tribe. The first of three Conditional Cultivation Licenses have been issued to local entrepreneurs, each of whom have demonstrated a commitment to the Tribe's Adult Use Marijuana Ordinance, adopted by Tribal Council on June 25, 2021, the first in the Country that licenses tribal members and tribal member-owned businesses.
Tribal Council recognized a short window of time for tribally-licensed cannabis businesses to open - and an opportunity for the Tribe to provide a path, and laws, for local entrepreneurs to enter into the regulated cannabis market, provide employment for tribal members and equally as important, a testing facility that protects the integrity of the products sold. They shared, "We acknowledge the effort, and the personal investments of the entrepreneurs behind the business ventures that received Conditional Cultivation Licenses --Tru Bloom, owned by Vance Thompson Bank Side Flowering Company, owned by Noah Mitchell and First Americans, LLC, owned by Rick Hamelin. Each of these enterprises have committed to robust guidelines that ensure the public health and safety of our community, and a commitment to follow Tribal law -- we extend our best as they launch their cannabis enterprises."
Marijuana remains an illegal, controlled substance by the Federal government. The Drug Enforcement Agency (DEA) advised that States and Tribes adopt robust regulations that conform to federal guidelines - and that is precisely what the Tribe did. Legalization and decriminalization in New York State took effect on March 31, 2021 -- and the SRMT accelerated their plans, formed a Cannabis Control Board, adopted Tribal laws and opened the SRMT Cannabis Compliance Office. The CCO manages the application process, works closely with applicants, manages background checks and ensures compliance with tribal law while review and oversight are provided by the Cannabis Control Board.
"Public health and safety are at the forefront of all of our discussions. Cannabis, and its use for adult recreation and medicine is now a regulated, tested and legal enterprise for our licensed businesses," expressed Allyson Mitchell, Chair of the Cannabis Control Board. "Each of these businesses provided substantive applications and worked closely with our Cannabis Compliance Office to meet approval requirements." Conditional licenses allow for cultivation to begin, and a full license is pending facility inspection prior to any cannabis leaving the premises. Tribally-licensed businesses will contribute fees that will be used to support community-based programs and services in the same manner that the tobacco and convenience store associations have been doing for decades.
Provisional approval, which does not allow for cultivation to begin, has been granted to several other applicants. Granting the provisional approval will allow the companies to begin construction, buy equipment, hire employees, and begin growing, but they will not be able to sell to retailers until their completed facilities and operations are inspected and the CCB finds they are consistent with the companies' applications. The Cannabis Compliance Office is currently processing retail applications and anticipates issuing licenses in early 2022.
#####
The Saint Regis Mohawk Tribal Council is the duly elected and federally recognized government of the Saint Regis Mohawk Tribe.