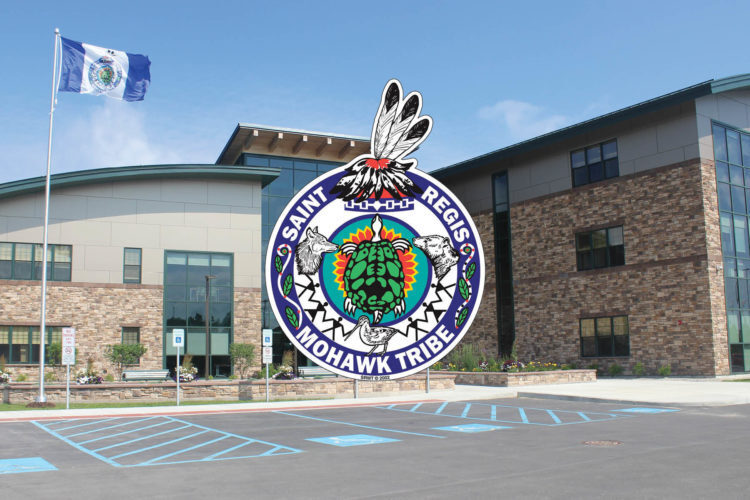 Tribe Readies to Issue First Cannabis Cultivation Licenses
Jul 12, 2021
AKWESASNE — The Saint Regis Mohawk Tribe is continuing to make positive strides in establishing a legal cannabis industry under the Tribe's jurisdiction. The Tribe's Compliance Department announced that applications for Tribal Cannabis Cultivation Licenses will be available on Friday, July 16th. Those interested in obtaining a Processing and/or Retail Tribal License can anticipate an application to be available by mid-August 2021.
"We take this time to thank individuals for their patience as we developed regulations that will help oversee the longevity and success of this new industry for the community's benefit. More importantly, thanks to tribal members who provided feedback and input to ensure that the safety of all cannabis products is a priority," stated Tribal Council.
In accordance with federal requirements concerning cannabis products, the Tribe had to wait until New York State legalized adult use cannabis before adopting the tribal law, which occurred on March 31, 2021. Since that time, a series of public meetings have been held to consult and engage with community members prior to the Adult Use Cannabis Ordinance being formally adopted on June 28, 2021.
The Adult Use Cannabis Ordinance represents the first adult use cannabis law adopted by a tribe in New York State and is the first in the Country that licenses tribal member-owned businesses. Unlike other tribal territories, the Saint Regis Mohawk Tribe's ordinance provides eligible tribal member entrepreneurs with the opportunity to help develop the cannabis industry.
"We extend appreciation to those tribal entrepreneurs who are cooperating and patiently waiting to pursue a retail cannabis business. Please know that your cooperation will help diversify our local economy, provide employment, ensure that your cannabis products have been tested and proven safe for customers, and will help generate revenue needed to support community programs and services that we all enjoy," added the Tribal Council.
Tribal members interested in applying for cultivation, processing, or retail cannabis license can still submit an Adult Use Cannabis Business Pre-Clearance Form to the Compliance Department. The Pre-Clearance Form is the first step in being tribally licensed and is available to pick up during normal business hours at the Compliance Office located at 28 Okwarine Road. For more information, please call Compliance at (518) 358-2273.
The Tribe's Adult Use Cannabis Ordinance is available to download and view from the Tribe's website at www.srmt-nsn.gov. A copy can also be requested from the Tribal Clerks Office or Legal Department by calling (518) 358-2272, as well as from the Compliance Department.
#####
The Saint Regis Mohawk Tribal Council is the duly elected and federally recognized government of the Saint Regis Mohawk People.